White Investing RE has sold to the French investor Batipart the first 'coliving' that it develops in Valencia and that will be operated by Urban Campus from the second quarter of 2023.
Located on Guillem de Anglesola Street, very close to the university area, the building, currently under construction, will have 41 individual studios fully furnished and equipped with kitchen and bathroom, as well as more than 200 sqm of common areas, including gym, coworking, cinema room, community kitchen with dining area and lounge, laundry and, on the roof, barbecue, showers and chill out.
This innovative residential model is aimed at professionals between 25 and 45 years of age, who are looking for the comfort of a rental with all services included. A more complete alternative to traditional rental.
The asset is expected to be delivered to its buyer in the second quarter of 2023, to receive its first tenants in the third quarter. And, as it is a turnkey project, its operator, Urban Campus, will participate in the design and conceptualization phases of the interior together with the investor and the developer.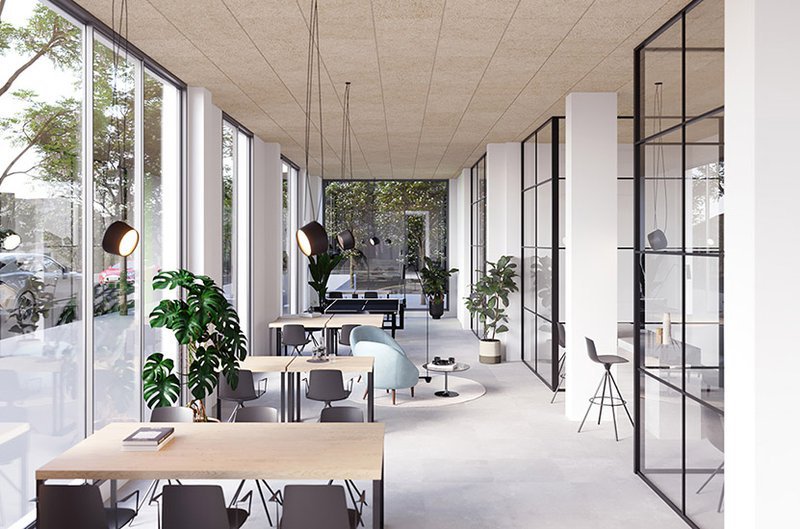 "The importance of the operation for us is not only that it is our first coliving project, but also the collaboration with institutional investors for the search and development of new projects in the city of Valencia, where the objective is to reach 200 housing units in the next three years," says José Solero, CEO of White Investing.
From Batipart, Martin Fauchille, director of acquisitions for Spain and Portugal, affirms that with this alliance with Urban Campus they intend to "promote the residential coliving model in the main Spanish cities".
With this opening, Urban Campus expands geographically outside of Madrid, where it has three complexes, and strategically enters the sector of new construction buildings. After her, the company will continue its expansion, with the intention of opening some 30 buildings, in the next five years. Its objective. properties for residential use, between 2,000 and 8,000 sqm, and in cities such as Madrid, Barcelona, ​​Valencia, Malaga, Alicante, Seville, Murcia, Palma de Mallorca, Bilbao, point out from the company.