ASG Homes strengthens its position in the prime residential market in the centre of the capital. The company has acquired an office building in the Salamanca neighbourhood to develop 27 exclusive homes on Calle Marqués de Ahumada. A project for which ASG Homes contemplates a total investment of 12 million euros.
With this transaction, ASG Homes continues with its strategy of acquiring real estate assets in prime areas of Madrid to develop high quality and high value residential projects in the city centre.
Víctor Pérez Arias, CEO of ASG Homes, commented: "We continue to pursue our strategy of identifying market opportunities and adding value through the development of unique residential projects. ASG Homes' experience in the conversion and development of high quality homes in well-connected areas allows us to provide innovative and exclusive solutions to buyers, who are showing great interest in this type of product.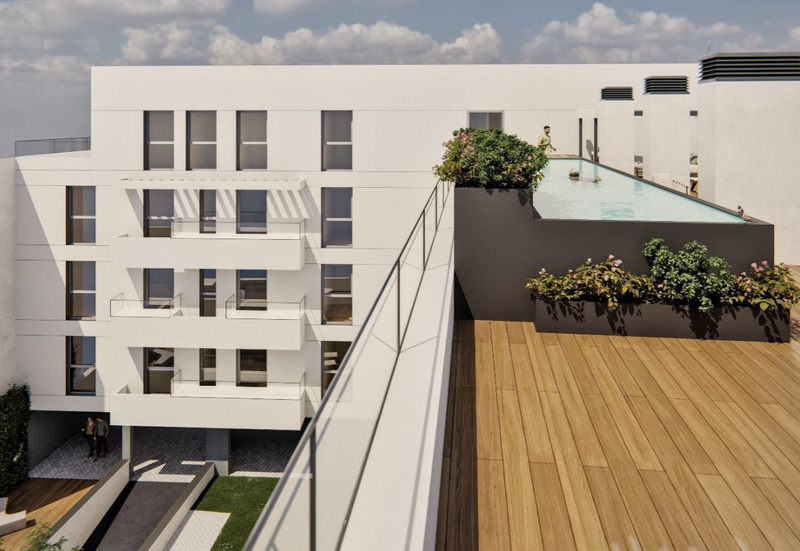 Marqués de Ahumada, Madrid
Of the 27 homes that the company will develop in Marqués de Ahumada, five will have terraces, storage rooms and parking spaces. The future owners will have several communal areas at their disposal, such as a swimming pool, fully equipped gymnasium, children's area, coworking room, multi-purpose room and a large expanse of recreational areas. The homes will start to be marketed in the third quarter of the year.
ASG Homes projects in prime areas of Madrid
ASG Homes is showing a clear commitment to acquiring and marketing properties in prime areas of Madrid. One example highlighted by the company is the "Puerta Real" development at Calle Chapinería 3, Puerta de Hierro. This luxurious residential complex of 17 homes, with gardens and a swimming pool, passed through various developers and marketing companies before being acquired by ASG Homes, which was responsible for completing the works, marketing and handing over the homes.
According to the company, these types of developments are located in prime areas, which generate great interest in the market. Residencial Elcano is another ASG Homes project located in Arganzuela, whose construction work began in March and which already has a marketing rate of over 60%.