The London-based real estate investment trust Henderson Park has announced that Kyndryl, the largest provider of IT infrastructure services with a presence in more than 60 countries, has leased nearly 50% of the iconic office building known as "Los Cubos" in Madrid.
Los Cubos, which has been completely refurbished, will be Kyndryl's new Spanish headquarters. The technology company will occupy the first four floors in Madrid under a long-term lease, which includes a 1,000 square metre private terrace.
In addition, Kyndryl employees will have access to the building's communal terraces, as well as 3,500 square metres of green space, a restaurant, a paddle tennis court and a gym, among other available amenities.
Los Cubos, a more technological and sustainable office building
Los Cubos, one of Madrid's most iconic and recognisable office buildings, was built between 1976 and 1981 in a brutalist architectural style. Since its acquisition by Henderson Park, it has undergone a comprehensive refurbishment to modernise both the façade and the interior of the building.
In addition, according to the investment fund, the technology and the asset class have been significantly upgraded to meet the highest standards of efficiency and sustainability, as demonstrated by the LEED GOLD certification.
Los Cubos, which has a total surface area of 19,500 square metres distributed over nine floors and more than 4,000 square metres of terraces, is located at the junction of the M-30 and the A-2, and just a ten-minute walk from two metro stations, which allows for connectivity and transport network.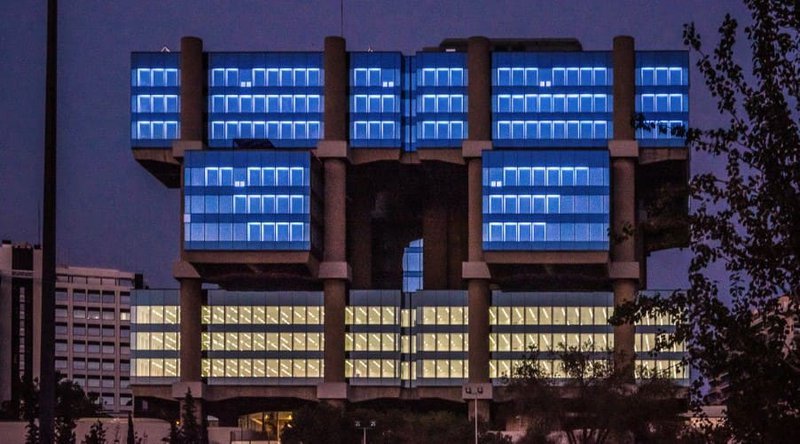 Having confirmed Kyndryl as the first tenant of the new and improved Los Cubos building, Henderson Park has stated that it is in active negotiations to lease the remaining space on the top five floors of the asset, which includes three private terraces with excellent views over the city.
The transaction has been led by Cushman & Wakefield and Rivoli Asset Management, acting as commercial advisors, and Ashurst LLP and Ceca Magán acting as legal advisors.