The management company Interfundos has sold two buildings in the Porto Metropolitan Area: the Via Gaia and Júlio Dinis buildings. CBRE advised Interfundos on the sale of the two buildings to Fortera and Horizonte Urbano Group, respectively. A major transformation of the building will follow.
Elad Dror, CEO of the Fortera Group, says "We are planning a refurbishment that will position this building as one of the best offices in Gaia. It will offer all amenities to its tenants, such as a rooftop overlooking the Douro, a gym, restaurants and large work spaces. This will also be, in the future, the new headquarters of Fortera, which will bring us great pride".
The Via Gaia building, which is located in a central area of the city of Gaia, has an area of over seven thousand square metres and will benefit from its proximity to the future metro line connecting Gaia to Porto. The Júlio Dinis building, which is located in the centre of Porto, is a four thousand and eight hundred square metre office building that will be refurbished and converted into a residential building, meeting the high-end demand that can be found in this area.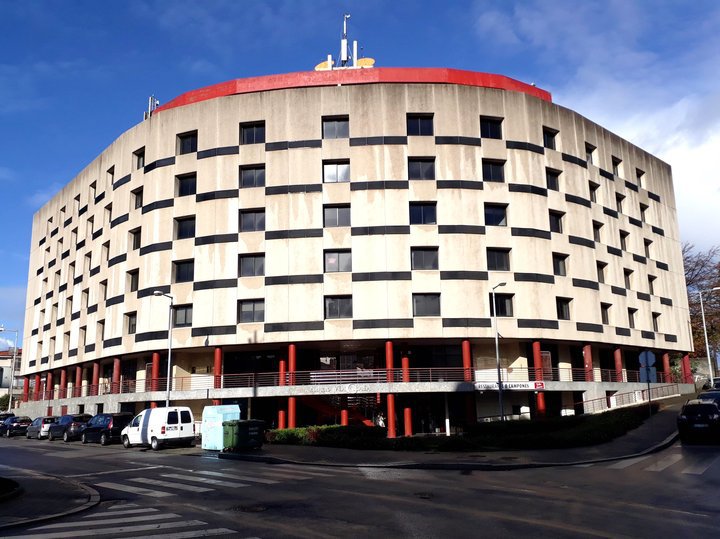 Via Gaia building
Nuno Esteves, CEO of Horizonte Urbano Group, stresses that "this is another important acquisition for our portfolio and will undoubtedly be a reference residential project in the city centre. We will develop a high quality development, flexible and perfectly adapted to the new trends in the sector".
Miguel Alvim, Head of Development Properties at CBRE Portugal, says that "Porto's Metropolitan Area has generated growing interest in different investor profiles, both private and institutional, national and international. These two transactions prove the strong dynamics in the office and residential market, with special focus on assets to reposition. It is predictable that the entire Metropolitan Area of Porto will continue to gain relevance on the national scene in the coming months, with several other transactions in the pipeline", says Miguel Alvim, Head of Development Properties of CBRE Portugal".