The AFA and Socicorreia groups are the new owners of two office buildings in the centre of Lisbon, located at Avenida 5 de Outubro 35 and Avenida Visconde de Valmor 66.
The building at Avenida 5 de Outubro has a total gross floor area of 8,000 square metres, spread over 11 floors. It has been used for office space and sold vacant to the AFA Group.
The building on Avenida Visconde de Valmor has 3,000 square metres and 8 floors above ground. Also used for offices, it was sold to the Socicorreia group, which will transform it into a residential building.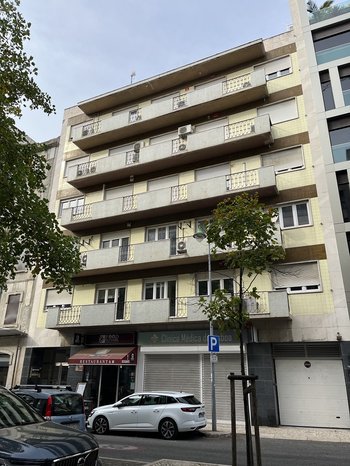 VISCONDE VALMOR 66 BUILDING
RPE Portugal advised on this deal, on behalf of the seller, which was not disclosed. Tim Seconde, the company's Head of Capital Markets, commented in a statement that "it was a privilege to have been chosen to organise and manage this sale process, and we are proud to have achieved a successful sale of these assets. The market for the purchase of older office assets remains strong in Lisbon," he concludes.
The buyers were advised by Colliers on this deal. Pedro Valente, Managing Director of Colliers Portugal, comments: "It was a pleasure to represent AFA and Socicorreia in this transaction. They are both very knowledgeable about the residential development market in Lisbon which allowed us to complete the deal in record time. It also proves that assets in these locations continue to be highly coveted by investors".