Mazabi, the company specialised in family real estate wealth management, has formalised the sale of two hotel assets located in Madrid and Seville. This transaction, as well as the sale of the METT Hotel & Beach Resort Marbella Estepona to HIP Blackstone in July this year, is part of its rotation strategy for new opportunities in the market.
Both properties have been sold to a private investor and will continue to be operated as before by Room007 Hostels & Hotels, the leading national operator of hostels, with whom Mazabi reached an agreement to purchase, refurbish and manage both assets.
The first of them is located at 41 Leganitos Street in Madrid, between Gran Vía and Plaza España, and has a surface of 3,287 square metres distributed in two floors below ground level, a ground floor and seven additional floors. Mazabi acquired this building for hotel use in April 2021, where it promoted an integral project of rehabilitation and interior design of the building, which currently houses the Letoh Letoh Gran Vía, a boutique hotel with 91 rooms and several common spaces, as well as a gastronomy area, one of the main attractions offered by the space.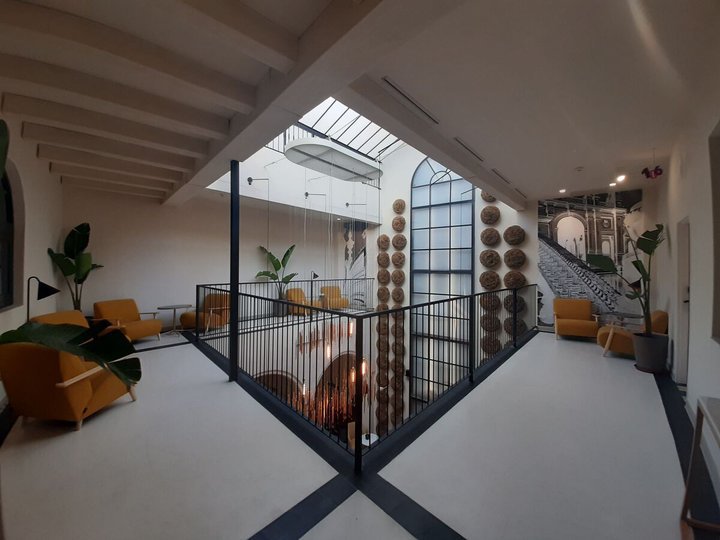 Hotel Select Tetuán
The second asset is located at 17 Tetuán Street in Seville, one of the most commercial areas of the city. Mazabi acquired this building with a surface area of 2,600 square metres in 2020 to develop a hostel with 73 rooms. It is currently operating in the market as Hotel Select Tetuán.
"At Mazabi we are always very attentive to the evolution of the market and currently, after the progressive recovery of tourism activity, we believe that divestment becomes an option to be valued, because there is investor appetite for the hotel segment and liquidity in the market", explained Mazabi's CEO, Juan Antonio Gutiérrez. In addition, the CEO of Mazabi has advanced that "we have a very ambitious strategic plan of simultaneous purchases and sales of hotels for the coming months that involves divesting another 3 or 4 hotels to subsequently reinvest in the hand of Room007 and operators who need us for their expansion plans and opportunities that arise in this or other sectors".