The search for more sustainable solutions in Real Estate is a challenge that several companies have taken seriously and with commitment. In this first edition of the Iberian Property Investment Awards, organised by Iberian Property, investment operations to promote green projects and initiatives have received a great deal of attention. Of the entries submitted, three proposals were finalists in the "Green Asset Initiative of the Year" category, marking a turning point in the way real estate assets are conceived, built and managed on the Iberian Peninsula.
We still have to wait to find out which players will be honoured as the best initiative of the year in the development of green assets, whose recognition will be revealed at the awards ceremony, which will take place on 19 September in Estoril, Portugal.

Meet the "Green" Finalists:
Aedas Homes - Fioresta
Developer: Aedas Homes
Location: Alicante
Sector: Residential - BtS
Sustainable innovation: Mass timber as primary construction material.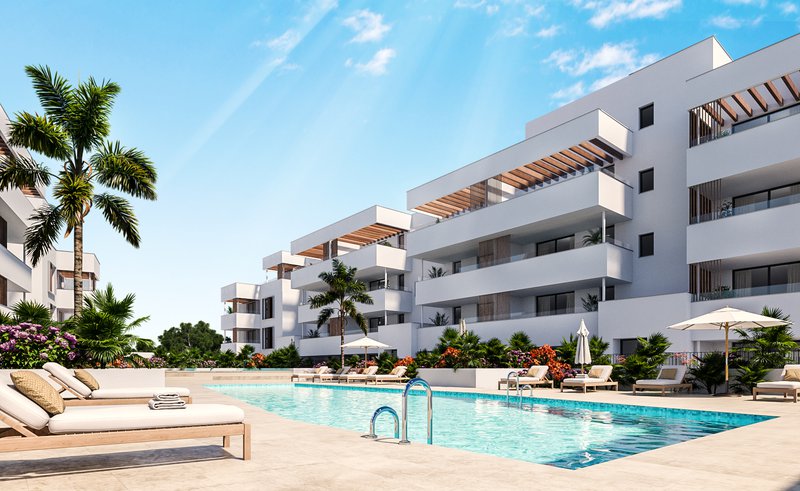 Aedas Homes, one of Spain's leading property developers, has managed to position itself as one of the three finalists in the prestigious "Green Asset Initiative of the Year" category of the Iberian Property Investment Awards thanks to its innovative project, Fioresta.
Located in San Juan de Alicante, in the newly developed Nou Nazareth area, Fioresta stands out for being the first Aedas Homes development to be built with a Mass Timber structure and the first multi-storey building in the Valencia Region to incorporate Mass Timber as the main construction material. This residential development of two blocks and 51 homes features well-equipped communal areas, two and three-bedroom units with an average surface area of over 100 square metres, spacious terraces, garages and storage rooms for each home.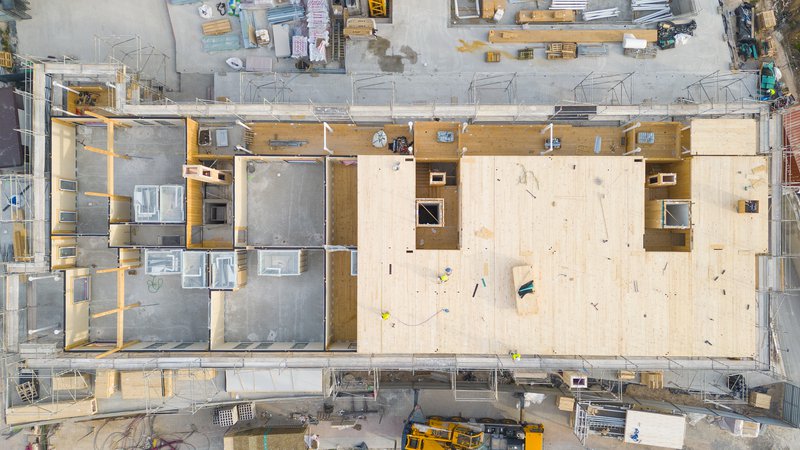 But what really sets Fioresta apart is its structure built primarily from cross-laminated timber (CLT) panels, a decision that not only significantly reduces construction time compared to conventionally built developments, but also drastically reduces the project's carbon footprint. In addition to sustainability, the project integrates prefabricated bathrooms, another innovative solution that decreases construction times and ensures higher quality with the use of fewer resources in the manufacturing process compared to traditional site-built bathrooms.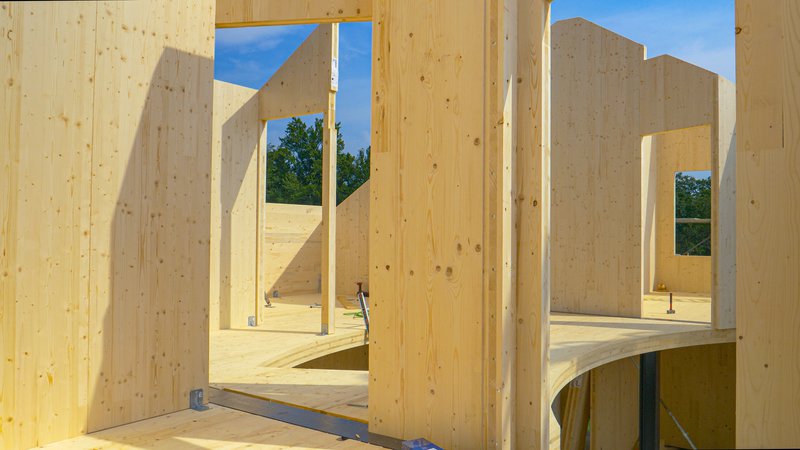 Fioresta represents a milestone in Aedas Homes' quest for innovative and sustainable construction. This initiative marks the beginning of a series of developments that will feature mass timber structures, with wood, specifically CLT panels, beams and pillars, being responsible for configuring lightweight yet solid and durable crossbeams, ensuring optimum structural strength.
Fioresta's construction philosophy is based on three pillars: the development of a component system designed to standardise the end-to-end construction process, a network of selected quality partners involved in the development of the project and a digital platform that combines proprietary tools and third-party integration to manage the end-to-end process in real time.
NHOOD - Circularity All Around Us
Asset Manager: Nhood
Location: Lisbon, Setúbal and Castelo Branco
Sector: Retail - Shopping Centres
Sustainable innovation: Waste management in retail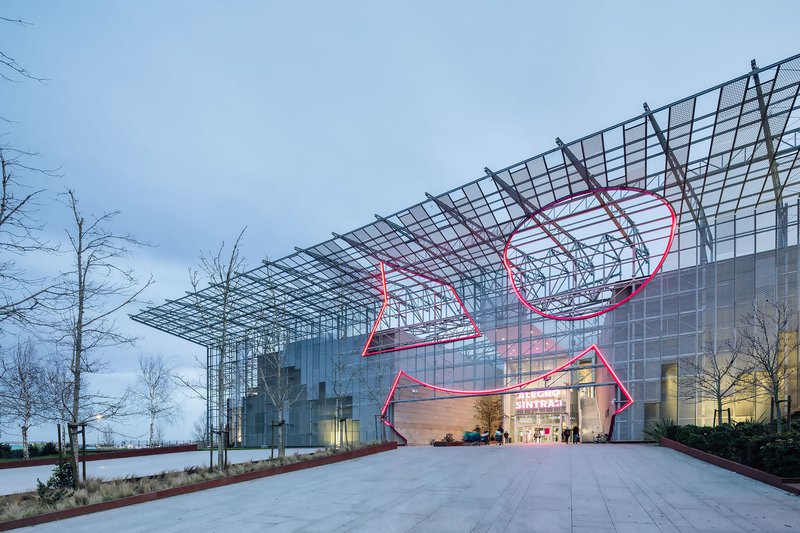 Sustainability is a cornerstone of Nhood's philosophy. With circularity as one of its fundamental pillars, its Triple Positive Impact mentality - Planet, People and Profit - is manifested in every action, management and service they offer. All with the aim of ensuring sustainable progress and development across its entire portfolio.
A clear example of this mentality is the "Circularity Project", the initiative that has led Nhood to be a finalist in the Iberian Property Investment Awards in the "Green Asset Initiative of the Year" category. This project addresses the current challenges in the management of large-scale infrastructures, such as shopping centres.
Alegro shopping centres, managed by Nhood in Portugal, produce approximately 3,000 tonnes of waste per year. Fortunately, this number has been progressively decreasing. In 2022, thanks to a series of measures implemented, they managed to reduce total waste production by 13% compared to previous years. Between 2019 and 2022, this effort resulted in a reduction of 500 tonnes of waste, with the active participation of more than 700 tenants of Alegro shopping centres.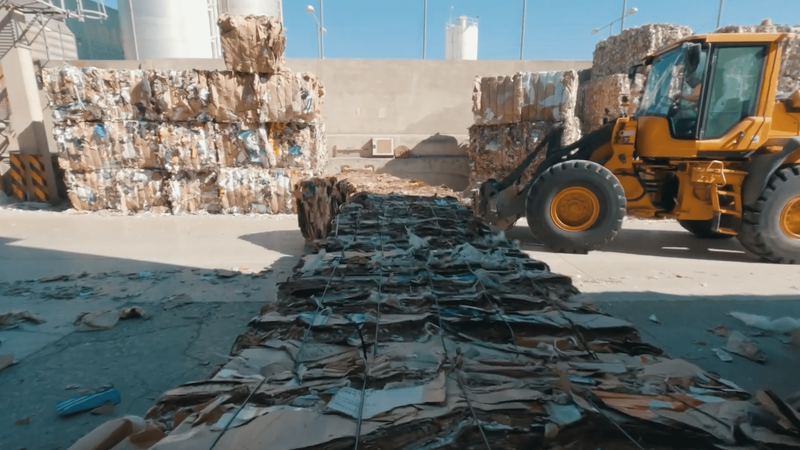 One of the main objectives of Nhood's ESG (environmental, social and governance) mentality is precisely the reduction of any waste produced. This is why they continue to look for sustainable alternatives and encourage their tenants to join this cause. In addition to these goals, they have set out to achieve carbon neutrality by 2040. Currently, every step they take, such as the strict waste separation process in each shopping centre, counts towards this goal.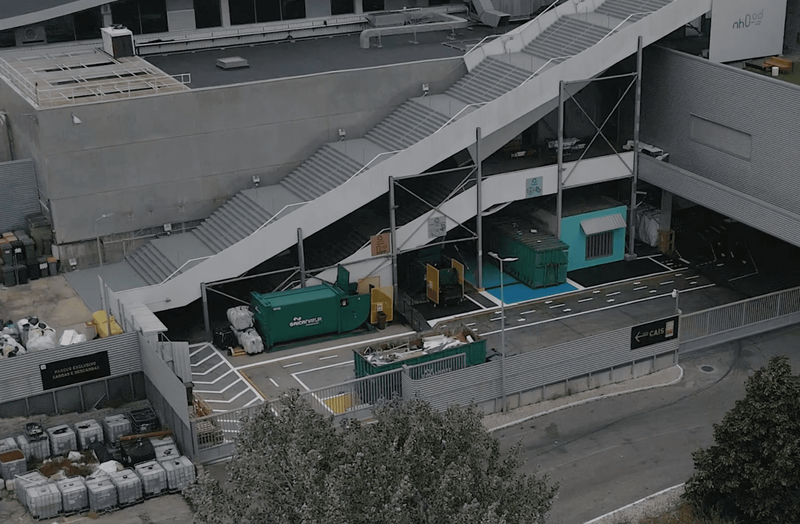 Waste management is a priority for Nhood, focusing mainly on its recovery or recycling. Of the total waste produced at Alegro, 97% is recovered, giving it a new life and new uses. This figure is particularly remarkable as only 3% of waste ends up in landfills. This achievement enabled Nhood to obtain Saica's "Zero-waste" certification, far exceeding the minimum admissible 95% of recycled or recovered waste.
NUVEEN & KRONOS - STAY Tarragona
Asset Manager: Stay by Kronos (joint venture of Nuveen and Kronos)
Location: Tarragona
Sector: Residential - BtR
Sustainable innovation: Lease incentives for low resource consumption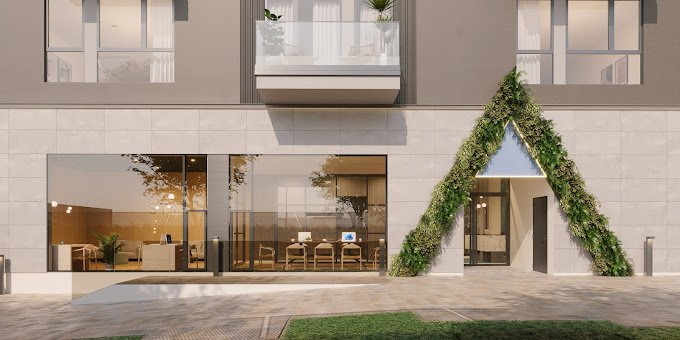 STAY Tarragona has established itself as a benchmark in the Spanish real estate ecosystem thanks to its innovative model that offers a Flat Rate to its tenants, incentivising low resource consumption and promoting a more environmentally conscious lifestyle.
At the beginning of the contract, tenants commit to a resource usage limit (ESG commercial clauses in the contract) and are rewarded when they achieve reductions in consumption. IoT technology allows them, together with the STAY platform, to have real-time and reliable data on energy, water and WiFi consumption, ensuring transparency and proper benchmarking.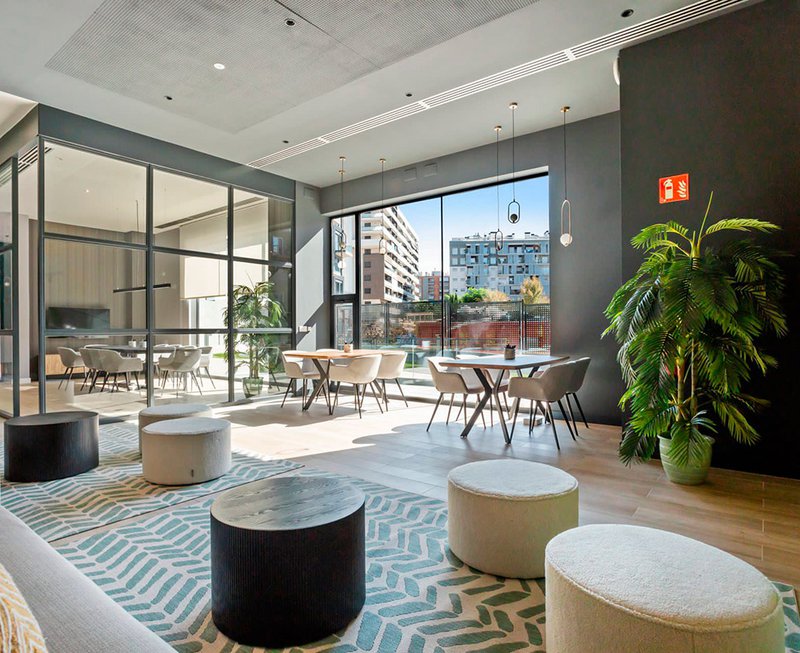 Located in Tarragona and focused on the Residential - BtR sector, STAY Tarragona has been designed using BIM, prioritising embodied carbon reduction by optimising the use of materials, truck movements and waste management. The joint venture, formed by Nuveen and Kronos, has oriented its strategy towards a Life Cycle Building approach, focusing mainly on the operation phase. This vision differentiates them from other rental platforms, thanks to investments in:
Consumer sensors
IoT technology for data collection
STAY customised application
Interconnection between platforms and data sources
Continuous data analysis to identify patterns
Tenant behaviour impact programmes
The results achieved have exceeded all expectations. Accessing and evaluating data in real time has helped to understand what is happening at the building level, measuring risks and opportunities to develop a robust business plan. A 14% reduction in resource demand has been achieved since the opening of the building, linked to the identification and modification of tenant behaviour patterns.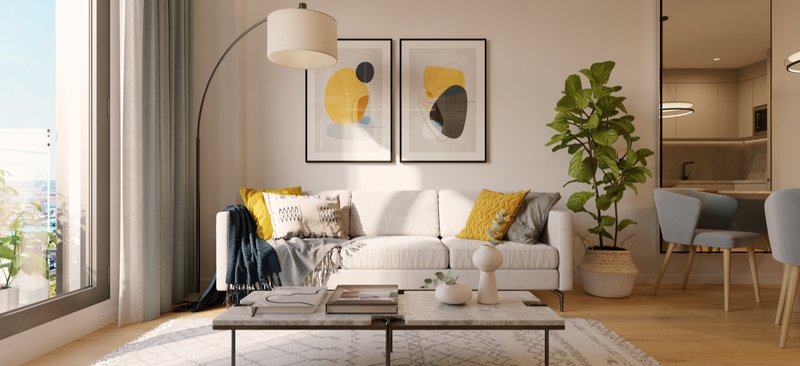 Inspired by Nuveen's 'world of tomorrow' strategy, which places ESG initiatives at the heart of its investment philosophy (with a commitment to a zero carbon global portfolio by 2040), STAY by Kronos has developed an integrated and sustainable approach in Tarragona, where third party accreditations such as BREEAM Very Good support the benefits in reduced consumption and use of resources, aligned with the Sustainable Development Goals.
Real Estate best practices at the Iberian Property Investment Awards
With a clear trend towards sustainability and innovation, the Iberian Property Investment Awards highlight the relevance of incorporating "green" practices in real estate. The finalists, Aedas Homes, Nhood and STAY Tarragona, represent not only the present, but also the future direction of the sector.
In addition, in the days leading up to the award ceremony, which will be held on 19 September in Estoril, we will update detailed information on the rest of the finalists and their respective categories. These are:
Social Impact Initiative of the Year
Investor Reporting of the Year