Measuring the pulse of the Portuguese market since 1999, the MSCI Portugal Real Estate Index assesses the annual performance of commercial real estate investment from the analysis of a sample made up of 38 portfolios and 873 commercial real estate assets worth 9.7 billion euros, equivalent to 35% of the estimated global value of the Portuguese real estate investment market.
The results for 2022 were presented in Lisbon on Thursday by Luís Francisco, Vice President Real Estate Client Coverage - Iberia, The Netherlands and Middle East at MSCI, in a session which took place in PLMJ's auditorium with the support of Iberian Property.
Compared to the 6.8% generated in 2021, in 2022 Portuguese real estate will return a total annual return of 8% to real estate investors; once again surpassing the results generated by other asset classes such as real estate investment funds (5.5%), equities (7.7%) or bonds (-18.7%).
"Portugal had a very interesting evolution in the European context in 2022, in a year in which almost all other markets recorded lower returns than the previous year. In addition, our country was an exception in terms of asset appreciation, considering that significant value corrections were observed in some of Europe's most mature markets, such as the United Kingdom or the Netherlands", Luís Francisco comments.
Rental growth boosts results
The results of the MSCI Portuguese Real Estate Index 2022 were driven by the rental component, which was worth 5.6%, while the valuation component (which considers both the evolution of valuations and CAPEX) contributed the remaining 2.3%). In other words, "it was the growth in rents that supported the growth in asset value in 2022, which, even so, was mitigated by the negative expansion of yields by -0.5% and by the impact of investment in Capex".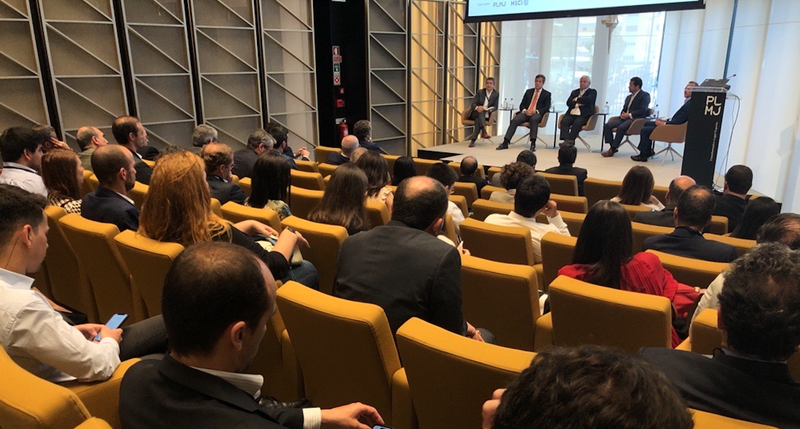 Roundtable discussion in the MSCI Portugal Real Estate Index presentation
Hotels present higher returns
One of the sectors whose representativity has been growing most in the constitution of this index, hotels were the asset class that returned the highest returns in Portuguese real estate in 2022: 12.5%, almost tripling the results of 4.0% recorded in 2021. In this case, and contrary to the general trend, the capital appreciation component was the main driver of the results, attesting to the good momentum being experienced in the tourism sector.
This was followed by retail, the predominant asset class in the sample (representing 55.2%), which returned 8.5% to investors in 2022, an improvement on the 7.3% of 2021 and which, once again, highlights how "the sector has been recovering in a resilient manner". With the exception of supermarkets, whose returns dropped from 9.5% to 7.7% between 2021 and 2022, all the other retail segments generated higher returns last year, of 8.6% in the case of shopping centres (vs 7.3% in 2021), of 6.2% in retail parks (vs in 2021), 8.0% in high street retail (vs 6.8% in 2021) and of 7.8% in stand alones (vs 5.4% in 2021).
As in retail, rental growth was the main dynamic - 7.3% generated by offices in 2022, an improvement of 0.4 percentage points from 6.9% the previous year. In the same way, it is also evident here that there is little dispersion of results between the different sub-sectors, with offices located in the Lisbon CBD being the top-performers, with 8%, followed by the assets located in the New Zones (7.2%) and only then those located in the Secondary Zone (6.4%) and in the Western Corridor (5.9%). Offices located in Porto, meanwhile, returned 7.1% to investors, while for assets located in the rest of the country returns were 7.8% last year.
The performance of industrial assets also improved slightly last year, from 7.6% to 7.8% in 2022, with "the good performance of the Greater Lisbon market [7.7%] being evident, although with a clear distinction between the two margins", with assets located on the northern margin (8.2%) registering a much better performance than those on the southern margin (3.8%) as noted by Luís Francisco.
Encompassing alternative assets, in the area of education, health and leisure, among others, the "Other" sector generated total returns of 4.4% in 2022, maintaining last year's performance. Among these, the Health segment stood out the most, returning 8.1% to investors, while the Education sub-sector returned 7.3%, far outperforming Leisure's 1.7% and the remaining Others' 1.1%.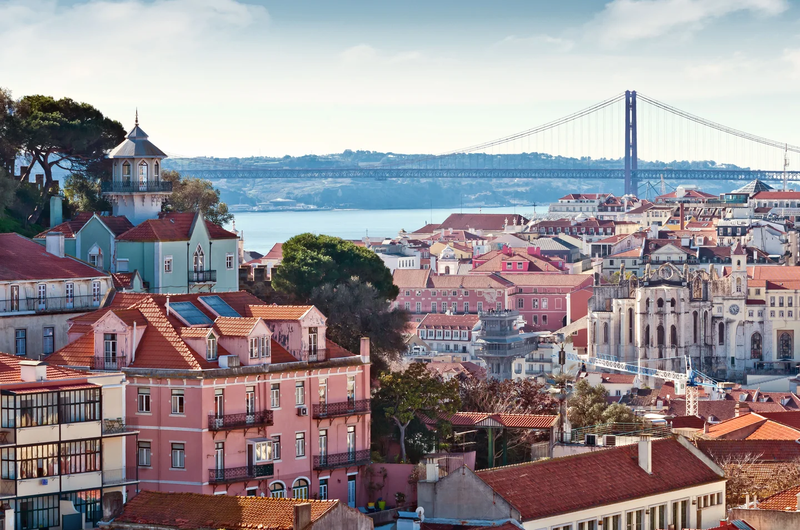 Greater containment of activity in 2023 and 2024
After an extraordinary year for investment in 2022, investors are now more cautious, anticipating greater containment of activity in Portugal over the next two years, as became clear at the round table that followed, chaired by Francisco Lino Dias, PLMJ partner and with the participation of António Gil Machado, director of Iberian Property, Francisco Horta e Costa, managing director of CBRE Portugal, Francisco Sottomayor, CEO of Norfin, Pedro Coelho, CEO of Square AM and João Cristina, country manager for Merlin in Portugal.
Recalling that the volume allocated to the Portuguese market fell 43% year-on-year in the 1st quarter, "in line with what is being observed in the large international markets", Francisco Horta e Costa admits that "after the extraordinary results of 2022, we have very different perspectives for 2023, which despite having a lower investment volume should be a reasonable year for the activity". However, he says, "the market is not at a standstill; it is more selective and as such operations take longer to materialise. Portugal continues to have very strong fundamentals, and what we have been observing internationally is that equity players are making large capital withdrawals, that is, there is money available to invest in real estate, although this type of investment always tends towards a more opportunistic strategy.
"We are a market that reacts very slowly to changes, and this reaction usually happens precisely by slowing down transactions, which is already happening," added Francisco Sottomayor, convinced that "in 2023 and 2024 we will have two more contained years" for the sector.
In any case, "our starting point is much better than that of other geographies, firstly because there is very little supply and vacancy rates continue to fall, in a phenomenon across most sectors. And on top of that, we are still seeing a growth in rents," says João Cristina. "One way or another, Portugal is well positioned internationally, but we cannot ignore that there are clouds of uncertainty on the horizon," admits Merlin's head, however, indicating inflation and rising interest rates as the main factors of uncertainty at this stage.
"We will probably not live through another decade marked by inflation at zero and interest rates in negative terrain. It was good while it lasted, but now the world is returning to normal and that won't necessarily be a bad thing!", Pedro Coelho concluded.