In Spain, the monthly variation in the price of second-hand housing increased by 0.1% and its year-on-year variation by 1.8%, placing its price at 1,893 euros / sqm in October, according to data from the Fotocasa Real Estate Index. This last value is the twelfth (1.8%) year-on-year rise in house prices since November 2020.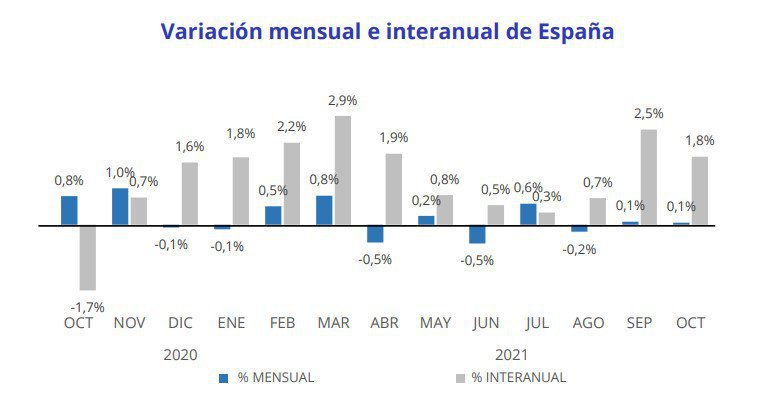 11 Spanish autonomous communities (CCAA) present positive monthly data in October 2021.

The increases correspond to Cantabria with 1.4%; Navarra with 1.3%; Region of Murcia with 0.7%; Valencian Community with 0.6%; La Rioja with 0.5%; Galicia with 0.4%; Balearic Islands with 0.4%; Aragon with 0.4%; Andalusia with 0.3%; Castilla-La Mancha with 0.2% and Castilla y León with 0.1%.
On the other hand, the Communities with decreases are: Asturias with -2.0%; Madrid with -0.7%; Canary Islands with -0.6%; Catalonia with -0.6%; Basque Country with -0.5% and Extremadura with -0.5%.
Regarding the ranking of Autonomous Communities with the most expensive second-hand housing prices in Spain, there are Madrid and the Basque Country, with prices of 3,090 euros / sqm and 2,867 euros / sqm, respectively. .