The real estate consultancy Knight Frank has conducted a new investor survey on the European living sector, which encompasses all types of residential property, including rental housing, student residences and retirement homes. Among the many conclusions to be drawn from the 'European Living Sectors Investor Survey', the survey shows that Spain remains a highly attractive country to invest in.
After surveying 44 institutional investors, currently active in the living sectors in Europe, who collectively manage residential assets worth €70 billion across the continent, Knight Frank indicates that, in total, respondents plan to allocate an additional €151 billion to the living sectors in Europe by 2027. This would represent an increase of 115% compared to the €70 billion currently invested.
According to the survey results, the three markets offering the best investment opportunities are the UK, Spain and Germany, with a focus on the liquidity and safe haven value that some investment opportunities offer.
Spain's living sector offers one of the highest potentials in Europe
As for Spain, investor appetite for rental product remains strong, supported by supply and demand imbalances across the country. As a result, investment volumes during the first nine months of the year have been solid and currently stand 60% above the total recorded in 2021.
The build to rent (BTR) fundamentals in our country are extremely compelling and the living sector in general in Spain offers one of the highest potentials in Europe. In addition, there is a great shortage of rental housing and more and more people are opting for this type of accommodation: currently 25% of households rent their home compared to less than 18% 5 years ago. This is expected to change again by at least another 200 basis points over the next 5 years.
The main investors include investment funds, institutions and developers, which have accounted for 40%, 23% and 20% of total investment so far this year, respectively. "Against this backdrop, specialist rental supply is increasing (albeit from a low base), and we are also seeing developers and banks repositioning construction to sell assets for the rental market," says Elaine Beachill, head of BTR, Retail & Hospitality at Knight Frank.
As in other European markets, rising inflation is a concern as interest rates rise, although the lack of new housing supply may mean that the development sector is more protected from rate rises, and banks continue to provide funding. As a result, Knight Frank expects investors to be more selective, but yields in the housing sectors remain higher than other asset classes such as government bonds or fixed income.
High demand coupled with a lack of investment projects has led investors to focus on creating long-term partnerships with local developers with the aim of reaching the level of potential experienced in other EU markets and creating economies of scale in the different living assets across the country.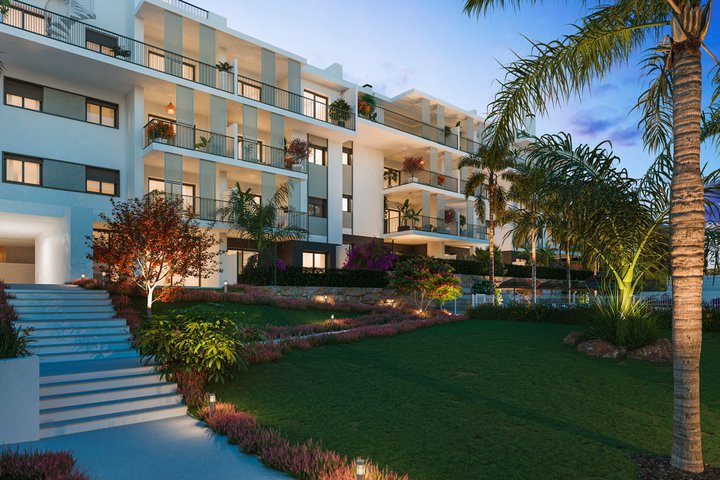 Europe: a significant increase
According to the Knight Frank survey, 75% of respondents plan to "significantly increase" their total investment over the next five years, with a quarter (25%) confirming that this would represent a doubling of current investment volumes.
Stuart Osborn, Director of European Residential Investment at Knight Frank, comments "Growth in the European living sectors continues to proceed apace. The results of our latest research confirm that investor appetite for the European student, multi-family and seniors housing markets is insatiable. These sectors perform strongly in times of economic turbulence; as we face a potentially challenging macroeconomic backdrop next year, investors are looking to increase their exposure to counter-cyclical sectors with defensive dynamics.
Elaine Beachill, Head of BTR, Retail & Hospitality at Knight Frank, added: "While investor interest in living assets across Europe remains strong, current macroeconomic and geopolitical pressures mean that activity will remain subdued in the final quarter of the year before picking up in the first half of 2023. Most importantly, the occupational side of the market continues to perform well. By all accounts, there are serious imbalances between supply and demand as the population ages, student numbers increase and affordability worsens, which will support investment activity.