Momentum Real Estate has bought a tertiary land of more than 17,000 sqm in the Valdebebas area, in the northeast of Madrid, for almost 21.9 million euros, as reported on Tuesday by the Valdebebas compensation board, which has approved in its ordinary general assembly the sale of the land.
The Ter.02-166B plot is located next to the future commercial center of Valdebebas and has a total area of 17,165 sqm and a buildable area of 36,448 sqm. Its main use is for offices or accommodation, but it has other alternative uses, such as educational, health, cultural, religious or sports.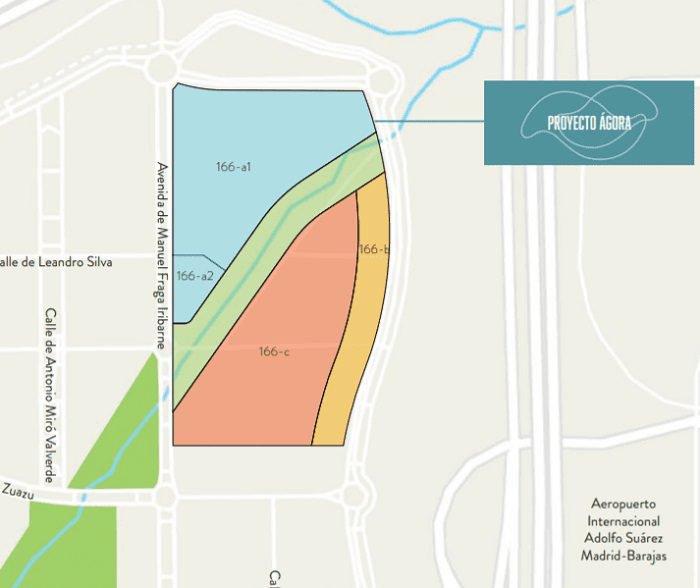 In orange - the plot bought by Momentum
Specifically, the price of the operation has been set at 21.87 million euros and the payment will be made in two parts: on the one hand, 20% of the amount will be advanced in the deed of the purchase option, which will have to be done before next December 31; on the other, the remaining 80% will be paid at the time of the exercise of the purchase option, which will have to be before July 31 of next year.
According to market sources, Momentum will build, hand in hand with a fund, a complex of 'serviced apartments' on this ground.