Greystar launches in San Sebastián de los Reyes, Madrid, its new community Be Casa, Greystar's third community in this territory where it already has more than 2,500 units.
Be Casa San Sebastián de los Reyes was presented yesterday at an event attended by the Mayor of San Sebastián de los Reyes, Ms. Lucía Soledad Fernández Alonso, and Greystar's Director of Asset Management, Covadonga Sanz, who also signed a collaboration agreement whereby they will work to promote employability in the area by filling jobs, vacancies or replacements that may arise in the project.
The project has 1,137 flexible accommodations, with options of studios and flats with one or two bedrooms, fully furnished, with equipped kitchen and bathroom, located in an area of 9,000 square metres, with a wide variety of common areas. Located in the vicinity of the Infanta Sofia Hospital, Be Casa San Sebastian de los Reyes includes co-working space, gym, outdoor pool, garden, social club, cinema, among others; complemented by a wide range of services including utilities and Wi-Fi, as well as 24/7 attention from a security and maintenance team.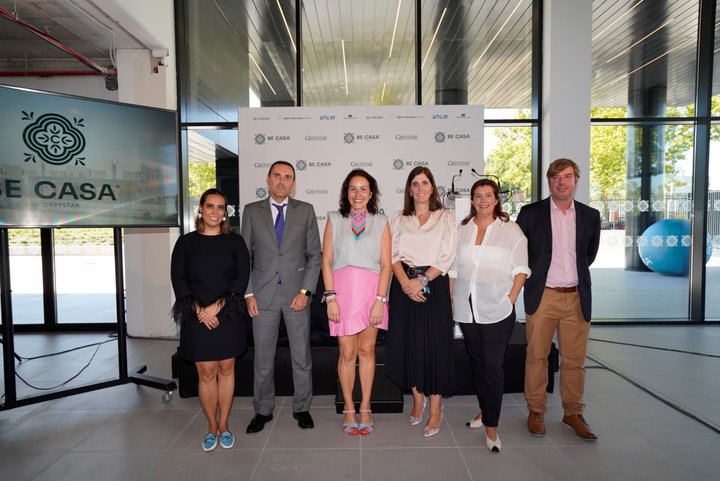 Be Casa is a flexible accommodation model that offers competitive prices to its clients in the 'all-inclusive' modality and that stands out, above all, for its ease of contracting and adaptation to the needs of its clients. This flexibility is materialised both in the duration of their stays (days, weeks or months), as well as in the configuration of their private areas, offering a combination of private and communal spaces that is unprecedented in Spain.
In addition, sustainability is very present in this project as the building has one of the strictest environmental ratings, the BREEAM "Very Good" seal. Also for its own design, which incorporates sustainable materials, energy self-sufficiency systems through aerothermal energy and includes parking areas for bicycles with the aim of promoting green mobility.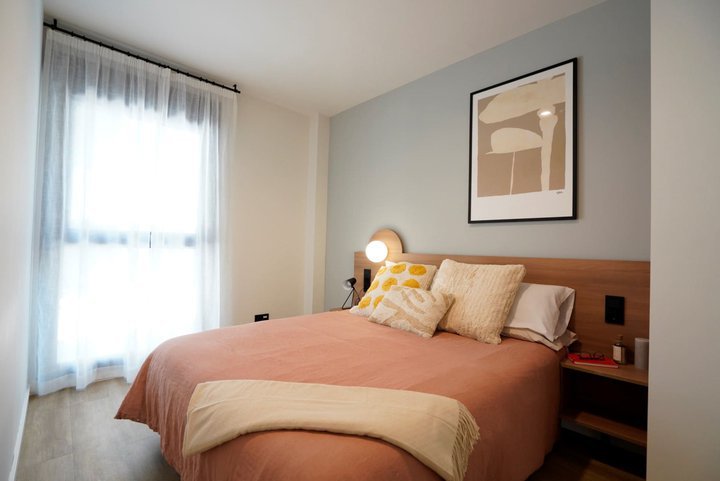 For Covadonga Sanz, Director of Asset Management at Greystar, "we are extremely pleased to be able to celebrate a new launch of Be Casa, on this occasion Be Casa San Sebastián de los Reyes. A project of which I would especially like to highlight the good understanding we have had with the city's administration and which I would personally like to thank their representatives. In this way, we have already set up more than 2,500 flexible accommodation flats in the Community of Madrid and we feel that part of the solution that Greystar provides to the challenge of access to housing in large cities is already materialising".
For Lucía Soledad Fernández Alonso, Mayor of San Sebastián de los Reyes, "San Sebastián de los Reyes is a welcoming city, open to all visitors from all parts of Spain and the world, to all people who come to live in our town for a certain period of time. It is fantastic that Greystar provides these 1,137 flexible accommodations, offering all possible services, with the best quality and at very competitive prices, to adapt to the needs of each person at all times. This project is also an added benefit for our residents as we have signed an agreement to fill jobs, vacancies and replacements that arise with jobseekers from our town.