Content prepared by Cordia Homes for Iberian Property
Jade Tower is the ambitious project with which Cordia Homes has landed in our country. After almost 20 years operating in the Central European real estate market and after having made investments representing more than 5 billion euro, the Futureal Group has taken the strategic decision to enter fully into the Spanish market with its real estate developer Cordia.
On June 15, the symbolic act of laying the development's first stone, was taken. It is a complex consisting of 116 high-end apartments and penthouses of one, two and three bedrooms with large terraces or private gardens, all of them with their own storage room and garage.
The location of the building is unbeatable, since, as explained by Óscar Vera, Project Director in Spain for Cordia, "Jade Tower is strategically located, within the city's nerve centre, in an area lacking offer for new construction. It is within sight of all its inhabitants and visitors." In fact, the Cordia project is being built on one of the last free plots of the city's coastal strip, 100 meters away from the Mediterranean Sea. "The creation of a sustainable project of the highest quality has been Cordia's response to market demand by transparently showing its development in full view of all. A responsible project at all levels demonstrates the integrity with which the company has developed this housing project. An example of teamwork dedicated to meeting short-term goals and initiating various long-term relationships with suppliers, collaborators, strategic partners and customers. Jade Tower is an example of Fuengirola's reality, highlighting the good coexistence between several different nationalities which enjoy its natural and cultural wealth", concluded Óscar Vera.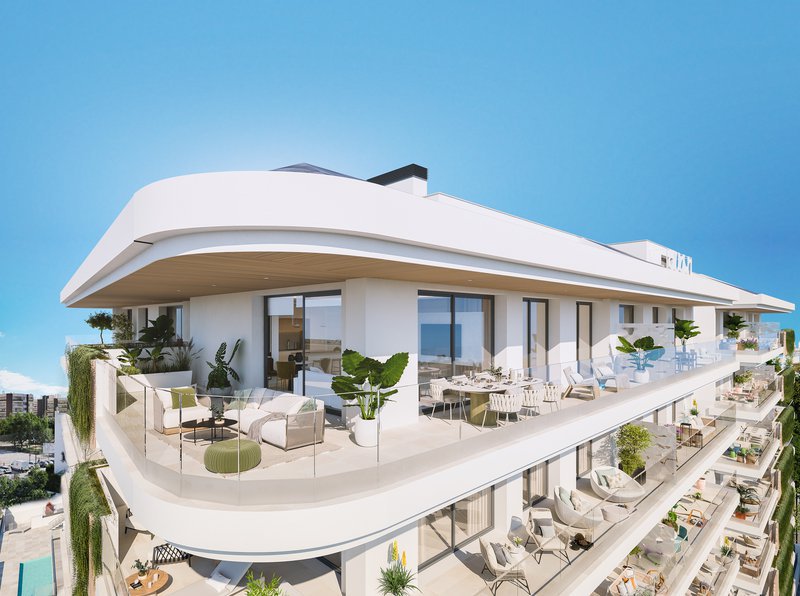 A unique project on the Costa del Sol
Jade Tower Fuengirola is a sustainable and highly energy-efficient building which will be built following international certification BREEAM, the world's leading sustainability assessment method for planning projects, infrastructures and buildings. In addition, as a commitment to innovation and technology, the housing complex will have its own application for smartphones, which will allow residents to use all the services offered by Jade Tower such as gym, coworking, spa, cinema, and gastro-bar.
Finally, it should be noted that Cordia Homes has chosen the Costa del Sol for various reasons, including the economic situation, with rising wages and unemployment at historic low levels. Also, in the words of Óscar Vera, Project Director for Spain at Cordia, "for the growing infrastructure and air, Costa del Sol's sea and land connection with Spain and abroad, and for the possibility of finding mutual agreements with financial institutions, collaborators within the real estate sector and surfaces available in strategic locations which allow consolidating projects that offer solutions to the area's current demand."
International presence
At present, Cordia has a presence in Budapest, Bucharest and in the cities of Warsaw, Krakow, Poznan, Gdansk and Sopot in Poland. In addition, it has two pilot projects in Spain and a very powerful expansion and diversification policy. Proof of this are the recent acquisition of British real estate developer Blackswan Property and the purchase of 18% of the company Argo Properties, which operates in the German real estate rental and urban renewal markets. Futureal Group's investment portfolio includes mixed-function urban renewal projects, housing properties, commercial, office and industrial and logistics developments, commercial real estate investments and various structured finance schemes.
"The future of Cordia in Spain is a responsible expansion with a short, medium and long-term approach. The pilot project in the country begins on the Costa del Sol, while evaluating other destinations to determine their feasibility and guarantee the company's continuty in the country, "says Mauricio Mesa, director of Cordia for Spain and Romania. "Our strategic goal is to become one of the leading real estate developers not only in the Central and Eastern European region, but throughout Europe. The trajectory and structure of Futureal Group leads us to take strong and safe steps in each country so as to meet our goals and expectations", concluded the director.