The Thor Equities Group investment fund has set up a new platform to develop data processing centers throughout Europe.
Baptized as Thor Digital, it will be directed by the former sales and marketing director of Ark Data Centres, Roy Gibbens, and its first project will be carried out in our country. It will be called Madrid One, it will be based in the Madrid municipality of Fuenlabrada, and it will have an investment of 600 million euros.
The project will be developed on a 225,000 sqm plot and will be made up of a dozen buildings with a capacity of 10 megawatts each. The firm specializing in urban planning and real estate development Arnaiz has been the local company chosen to lead and develop this project, which begins with an available capacity of 40 MW and an estimated capacity of 100 MW, being the largest in Spain.
For its development, all the sustainability criteria that currently govern the market in compliance with the ESG protocols will be taken into account; support in the supply of photovoltaic energy with a capacity of up to five megawatts; the existence of large green areas for CO2 compensation (more than 100,000 sqm); social strategies with coexistence paths for pedestrians; a large pond and the use of the latest construction solutions in the execution of the buildings under Leed certification standards.
The project, which has had the collaboration of Quark Unlimited engineering, has been submitted for a license application and its execution is estimated to start in September of this year, with the first buildings being available at the end of 2023.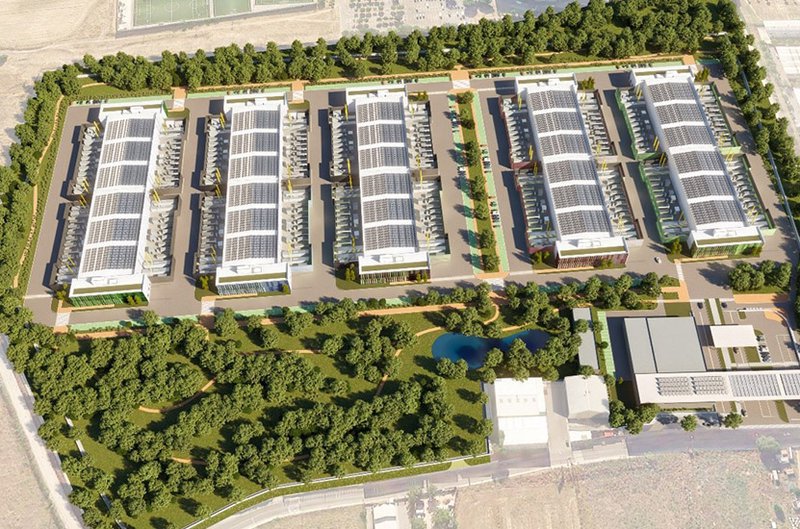 "Our decision to enter the data center asset class is consistent with our forward-looking approach and strategy to acquire and develop high-quality assets globally, beginning with Madrid One," said Thor Equities Group Chairman Joseph Sitt, who assures that his plans go through "building a powerful portfolio in Europe".
Spain, especially Madrid, is consolidating itself as a strategic area to serve data content to Latin America and Africa. According to a report by Spain DC, the Spanish Association of Data Centers, investment in storage facilities and data traffic will rise to 6,837 million euros over the next four years, and Madrid will concentrate most of this investment.
For this reason, its promoters hope that this campus will serve "as a national center of reference in technology, capable of hosting a large number of latest-generation companies." In addition, they point out that "for every euro invested in a data center, a return of up to 12 euros is achieved, so this project will have a great economic impact for the Community of Madrid".
The current installed capacity in the country amounts to 113 MW, of which 103 MW (91% of the total) are in the area of ​​the capital.