Panattoni adds another major project to its portfolio in Spain, with a clear commitment to Castilla y León and, specifically, to the province of Burgos. The operator has announced that it will invest more than 90 million to build, starting this summer, an XXL logistics complex in Miranda del Ebro, whose GLA will be around 131,000 square metres.
The American company states that this large-scale project, located in the IRCIO industrial estate, will be built in two phases, of which 127,773 square metres will be used for warehousing and almost 4,000 square metres can be used as offices.
The initial project comprises two flexible buildings, built on a 284,779 square metre plot, which have the capacity to accommodate up to eight different tenants, as well as logistics and industrial activities. In addition, given the growing demand for large logistics facilities, this site allows the company to develop a single 142,000 square metre building, bringing together the two phases of the project. This could become, according to the company, one of the most strategic and active transport hubs in the Iberian Peninsula.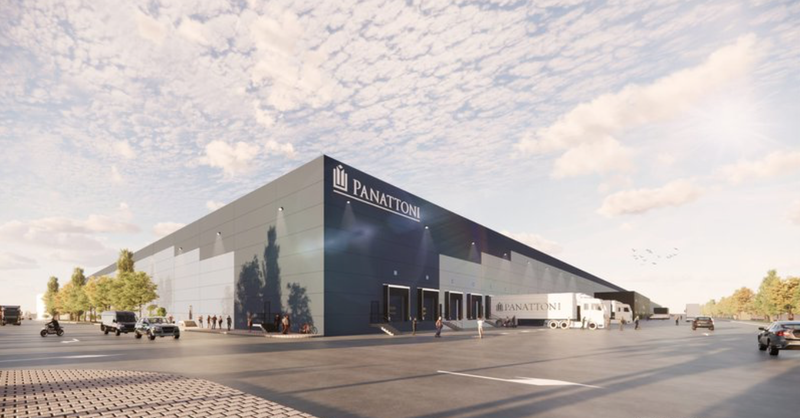 Panattoni Park Miranda de Ebro
The 'Panattoni Park Miranda de Ebro' complex will offer a free vertical storage height of 11.5 metres, 156 loading and unloading bays (72 in the first phase and 84 in the second phase), a 35-metre manoeuvring area for trucks and a total of 1,292 parking spaces for cars, as well as 24 parking spaces for trucks. Panattoni points out that the urban planning regulations in Burgos are flexible in terms of size, shape, buildability and maximum height, which makes it a suitable asset for a BTS project that can meet the needs of different tenants.
A logistics project that responds to the demand for XL warehousing in neighbouring areas
Panattoni points out that the construction of this new project arises from the shortage of large plots for XL warehouses and in response to the high demand and low supply of logistics facilities in neighbouring areas, both in Spain and France, arousing the interest of retailers and French entrepreneurs who choose to set up in these border areas.
The logistics development has a strategic location close to several provinces and with access to important motorways and rail transport, such as the A68 (Zaragoza-Bilbao) and A1 (Madrid-France) motorways. In addition, the company ensures that the new property will meet the highest standards of energy efficiency and sustainability, including a photovoltaic installation and LED technology to reduce the environmental impact.
Roberto Martínez, director of the development office 'Miranda Empresas' highlighted that "the importance of Panattoni's establishment in Miranda de Ebro is not only due to the fact that it is the most important logistics-industrial real estate developer in Europe, but also because it is doing so with a project of enormous dimensions, which will generate a great socio-economic impact in Miranda".