The Primafrio Group, a well-known international logistics operator and European benchmark in the road transport of temperature-controlled fruit and vegetable products, has inaugurated a new logistics centre in Madrid.
This space, located in the GLP development, G-Park Pinto, covers a total area of 42,157 square metres. Of this area, 18,900 square metres are specialised in temperature-controlled logistics. The centre has 24 docks for loading and unloading goods and a parking area designed to accommodate up to 100 trucks.
The strategic location of this centre in the south of Madrid, close to major roads such as the A-42, A-4, R-4, M-506 and M-50, enables the Murcia-based company to improve its efficiency in national distribution from the centre of the peninsula. In addition, it reinforces its capacity to efficiently meet the current demands of its clientele. The new location not only optimises the logistics capacity of the Primafrio Group, but also favours the agile transit of goods and boosts cross-docking operations from Madrid to other parts of Spain, according to the group.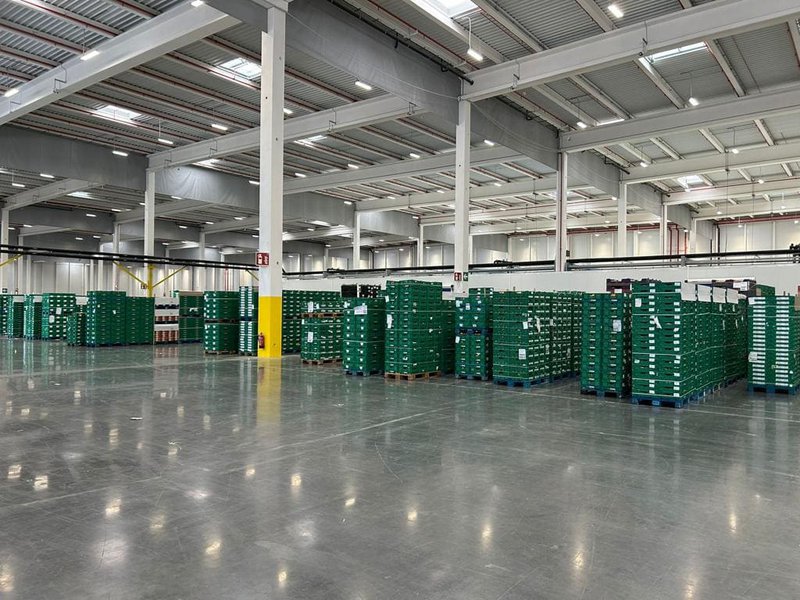 In the words of José Esteban Conesa, managing director of the Primafrio Group: "In the process of expanding our logistics network, we have chosen to position ourselves in Madrid, as its strategic location has become an important logistics hub. With this new headquarters, we now have six bases operating on the Iberian Peninsula, with a total of 40,000 square metres of refrigerated infrastructure".
With the opening of this logistics centre, supplied by GLP, a developer of logistics warehouses and distribution parks, an initial staff of 30 professionals has been incorporated, which is expected to increase in the coming months. In line with the group's environmental commitment, the centre meets high ecological standards, highlighting its energy efficiency and emissions reduction.
It has also been equipped with charging points for electric vehicles and an office building of more than 1,000 square metres. In addition, thought has been given to the wellbeing of employees and drivers, including areas such as a canteen, changing rooms with showers and rest rooms.