RLH Properties sells Rosewood Vilamagna and Bless Hotel Madrid to Sancus. With the acquisition of these two trophy assets, Sancus Hotels is making its debut in Spain with the aim of demonstrating its commitment to luxury tourism in Spain. So far, the amount of the transaction has not been disclosed.
Listed on the Mexican Stock Exchange, RLH Properties is dedicated to the purchase, development and management of luxury and extra-luxury hotel and residential assets. Sancus Hotels is a vehicle of the Sancus Capital Partners group created by Borja Escalada together with a small group of investors specialised in the investment and management of hotels of the same category.
The Rosewood Villa Magna is located at number 22 Paseo de la Castellana, in the Serrano area of Madrid, next to the most luxurious shops and restaurants. The complex was built in 1876 as the Palacio de Anglada.
Today, the ultra-luxury hotel has 154 rooms and a unique gastronomic offer with the 3 Michelin-starred chef Jesús Sánchez. It also has a full range of restaurants with terraces and gardens, both for informal lunches and important celebrations, and a world-class SPA.
The hotel, which closed its doors due to the pandemic and took advantage of all this time to refurbish its facilities, has just been completely renovated and is managed by Rosewood Hotel Group from 2021.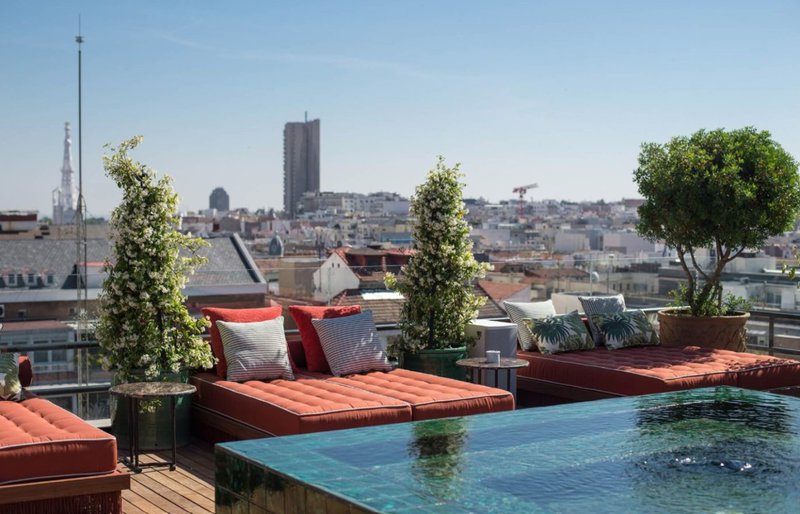 The Bless Hotel Madrid, meanwhile, is located at 62 Calle Velázquez, in the heart of the Salamanca district. The asset, which years ago had been the Hotel Velázquez, was purchased by RLH Properties in July 2021 at a record price: more than one million euros per room. After converting the former hotel complex into a luxury five-star establishment, RLH Properties paid €115 million for the Bless.
The luxury hotel opened in 2019 and has a total of 111 rooms, of which 27 are suites. It also offers a wellness centre and different dining options, with a restaurant, a club bar, a rooftop pool and a rooftop terrace with views that will soon be refurbished by Sancus.
The asset is managed by Palladium Hotel Group under its luxury brand Bless Collection.