Meridia has announced the launch of its new vehicle, Meridia V, after completing a first closing. The fund is expected to be the largest vehicle raised by the fund manager to date.
Meridia V has already signed a first initial investment. This is a portfolio of two premium hotels in Barcelona and Malaga, totalling 213 rooms. The assets, the Hotel Gallery in the centre of Barcelona and the Hotel Molina Lario in the heart of Malaga, have high potential. Meridia V plans to implement a repositioning and management strategy to consolidate both assets in the 4-star superior segment, while maintaining high environmental, social and governance (ESG) standards.
Hector Serrat, Real Estate Partner at Meridia, says: "Meridia V launches at a unique time. We will continue to execute a growth strategy focused on thematic and sector investment, while prioritising transactions with a strong local and ownership angle. Combining our strategic approach, market expertise and commitment to sustainability, Meridia plans to take advantage of the current window of opportunity to deliver value to our investors. This first transaction in the hotel sector in Barcelona and Malaga is a clear example of this."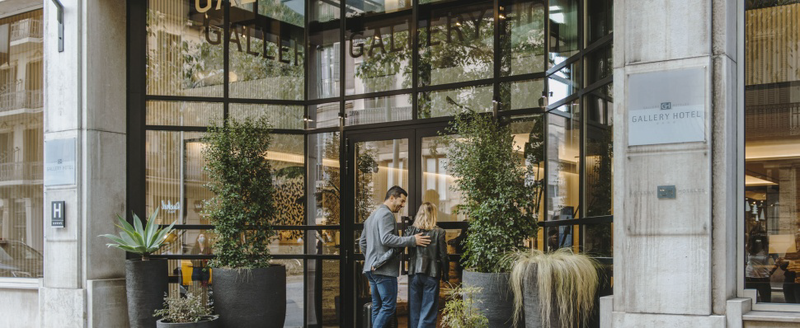 Meridia V focuses on real estate investment opportunities in Spain within the value-add segment. The vehicle is particularly focused on sectors with a supply-demand imbalance, taking advantage of secular trends in the Spanish real estate market, such as brown-to-green transformations, real estate needs arising from new demographic trends or land scarcity, among others. Meridia will leverage its extensive local network, specialist knowledge of the Spanish market and strong asset management capabilities to identify and execute investment opportunities in Barcelona and Madrid in particular, as well as in key secondary cities on a selective basis. The fund aims to transform real estate assets in compliance with the highest ESG standards and will be classified as an Article 8 fund under the Sustainable Finance Disclosure Regulation (SFDR).
Cristina Badenes, Partner and Head of Investor Relations at Meridia, adds: "The launch of Meridia V reinforces our position as one of Spain's leading alternative investment managers. Despite the current difficult market environment, we are pleased to continue to be a leading partner for international capital. With unwavering dedication and an extensive, consistent and solid track-record, Meridia continues to be a benchmark in the market".