After five years managing the project, Kronos Homes has just completed the sale of the residential-tourism resort Amendoeira Golf Resort to the Rolear Group. With this divestment, the company concludes the sale of the portfolio it acquired from the Oceânico Group in 2018.
Over this period, Kronos Homes has repositioned the resort, completed the requalification of the resort's infrastructures and strengthened the resort's sports offer with the inauguration of two Padel courts. The redevelopment and Kronos Homes' strategic plan for the resort resulted in a successful real estate sale, with the sale of the total of 241 properties (flats and villas) to national and international clients.
Located in Alcantarilha, in the Algarve, the resort offers is composed of several sports infrastructures: two golf courses, a floodlit golf course, a Golf Academy, in addition to a driving range and putting green, a football pitch built to FIFA standards, two five-a-side football pitches, six tennis courts, two paddle tennis courts, a fully equipped gymnasium, and a jogging track.
"We are delighted to conclude this transaction, which is another milestone in Kronos Homes' strategy in the Portuguese market and a recognition of the work we have done in this resort. We are certain that Grupo Rolear will now enhance the valences of Amendoeira Golf Resort, which has always excelled for the exceptional quality of its golf courses, privacy, low density of construction and natural beauty - characteristics so valued nowadays", says Rui Meneses Ferreira, partner of Kronos Homes in Portugal.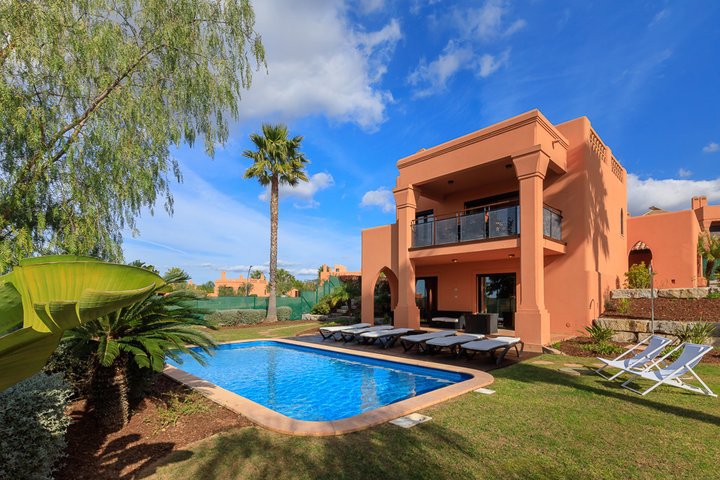 Parreira Afonso, Chairman of the Board of Directors of Rolear Group, believes that "Amendoeira Golf Resort, with its various components - tourism, sports and real estate - represents an immense potential for development, where Rolear Group can play a key role. This investment allows us to put into practice all the innovation and technology that characterizes the organization's performance, namely in the area of renewable energy and energy efficiency".
In a perspective of continuity and development of the activity pursued by Kronos Homes, based on existing partnerships and with Rolear Group's contribution to leverage new challenges and seek new opportunities, this transition aims to integrate the structure of 102 employees of Amendoeira Golf Resort in Rolear Group, which already has about 300 employees.