Branded Residences are booming in Spain. The market for this type of residential property is on the rise, with expectations of exponential growth over the next four years, tripling its supply, reaching 1,200 units and with the Costa del Sol as the destination of choice for investors. These figures come from a recent report by Colliers, a consultancy firm specialising in the hotel and high-end residential sector, entitled "Branded Residences 2023".
Branded Residences, a real estate concept that made its debut in Spain with the Las Terrazas de Abama Suites project in 2017 in Tenerife, represent a cooperation between developers and hotel operators or non-hotel brands. Given the growing demand and popularity, it is anticipated that more hotel and non-hotel groups will be incorporated into this sector, providing distinctive experiences for residents.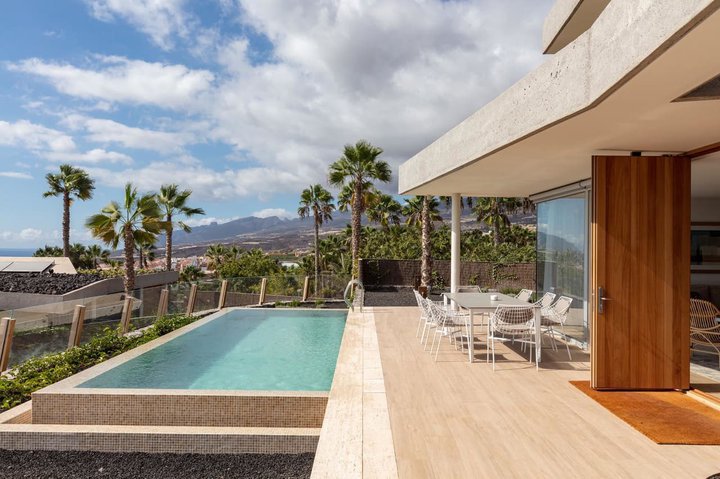 In Spain, in addition to major hotel brands such as Four Seasons, Mandarin Oriental, Marriott and Accor, fashion and automotive brands such as Fendi, Missoni, Dolce & Gabbana, Karl Lagerfeld and Lamborghini have collaborated with developers to create exclusive products.
The Colliers report points to an encouraging outlook: with five projects completed from 2017 to Q3 2023 and 12 projects on the horizon for the next four years. Currently, the Canary Islands, Madrid and Barcelona have 278 operational units. However, the Costa del Sol stands out as the main destination for future projects, and it is estimated that it could reach 900 homes of this type by 2027, with the province of Malaga, and especially Marbella, being the most attractive locations, with 93% of future supply.
The Costa del Sol stands out as the main destination for Branden Residences, and it is estimated that it could reach 900 homes of this type by 2027, with a special focus on Marbella, with 95% of the future supply.
The attractiveness of Branded Residences in Spain is mainly due to three factors: a 45% increase in demand for luxury properties by 2022; a 59% growth in foreign investment in real estate by 2022, reaching €12.17 billion; and the strength of the Spanish tourism sector.
Laura Hernando, Managing Director of Hotels at Colliers, highlights: "The Branded Residences market in Spain exhibits a steady and encouraging growth trajectory. With its origins purely linked to the hotel sector, the horizons of Branded Residences are broadening, underlining a fruitful landscape for the luxury real estate market. Spain is emerging as a highly attractive destination for international investors, who are looking for a mix of luxury, first-class hospitality and residential excellence in these projects".
Luis Valdés, Managing Director of Residential Sales Advisory at Colliers, emphasises the collaboration between leading developers and ultra-luxury brands, noting: "Madrid, Barcelona and Marbella will remain focal points for the expansion of Branded Residences, along with other luxury resorts, including exclusive locations in the Balearic Islands.
Finally, Valdés stresses the relevance of international brands in this market, "The incorporation of notable international brands such as Four Seasons and Mandarin Oriental has boosted this demand, diversifying the clientele and extending the appeal of the market to an international audience and has also acted as a driver for other hotel and non-hotel operators to focus their interest in our country".