Arrow Global has finalised the purchase of Grande Buganvília, the owner and operator of the Hilton Vilamoura - As Cascatas Golf Resort & SPA, a five-star hotel, which also operates the four-star Vilamoura Garden.
"This acquisition reinforces the investment we have made in Portuguese hotels, adding 294 rooms to the portfolio," says John Calvão, Principal of the Arrow Global Funds. For his part, Francisco Moser, CEO of Hospitality at Arrow Global Portugal, adds that "Vilamoura and the Algarve are highly strategic for Arrow Global and the funds it manages. This is after the acquisition of Vilamoura World, Details Hotels & Resorts and, more recently, Dom Pedro Hotels".
The European asset manager's strategy involves managing the operation of the two hotels, with a plan to modernise the infrastructure once the rooms have been refurbished in 2022, as well as integrating this offer into the Vilamoura universe already owned by the group.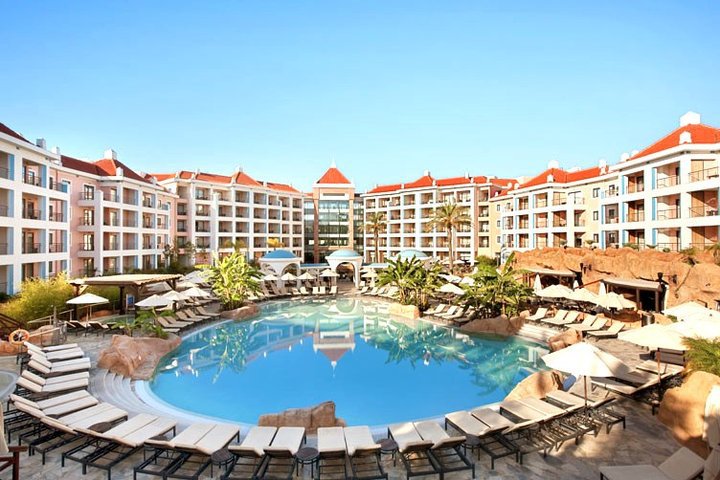 "We are very pleased with this deal. We continue to expand in Portugal and these two units are emblematic in Vilamoura, not least because of their location between the Dom Pedro Old Course and Dom Pedro Pinhal, both golf courses owned by Arrow funds," says João Bugalho, CEO of Arrow Global Portugal.
The acquisition process was managed by Norfin Serviços, a subsidiary of Arrow Global. Francisco Sottomayor, CEO of Norfin, said that "our experience in acquisition processes like this is one of Norfin's strengths. We are pleased to have contributed with the know-how we have of the region and the sector, particularly since the acquisition of Vilamoura World".
Arrow has already invested more than 400 million euros in the Algarve, mainly in Vilamoura, and will invest a further 500 million.