Before an audience of international investors and real estate players during MIPIM, the largest gathering of real estate investors and developers, the Lisbon City Council's Councillor for Urbanism, Joana Almeida, reaffirmed the municipality's commitment to speed up licensing processes in the Portuguese capital, which wants to continue to be on the real estate investment map.
The councillor was speaking at a conference organised in partnership by Iberian Property (Iberinmo Group), APPII and InvestLisboa, which was held as part of the fair on 15 March. She guaranteed that "the municipality knows that planning new projects is not enough, it is essential that we keep our commitments with our public and private partners, complying with the deadlines and decision times established in the licensing".
Joana Almeida guarantees that Lisbon is committed to having "fast licensing through improving efficiency in urban licensing", to stipulating "clear requirements, simplifying and clarifying licensing processes", and also to maintaining "frank, open and frequent" communication with applicants and citizens. Transparency is also one of the "flags" of this mandate, a work that intends to "monitor and visualize the processes in real time".
Joana Almeida emphasized that Lisbon "is a place of opportunities, it has one of the fastest growing R&D centres in Europe, with a special focus on technology, start-ups, and a booming real estate market". The city today has more than 1,000 hectares of land for development that can host new residential neighbourhood projects, large public infrastructures or economic hubs. "We have a strong strategy to implement the existing planning instruments with agile intervention units that allow for the agile development of strategic neighbourhoods," guarantees the councillor, who specifies that 55 hectares are included in existing Execution Units. "We hope to conclude the planning of another 104 hectares by the end of this mandate".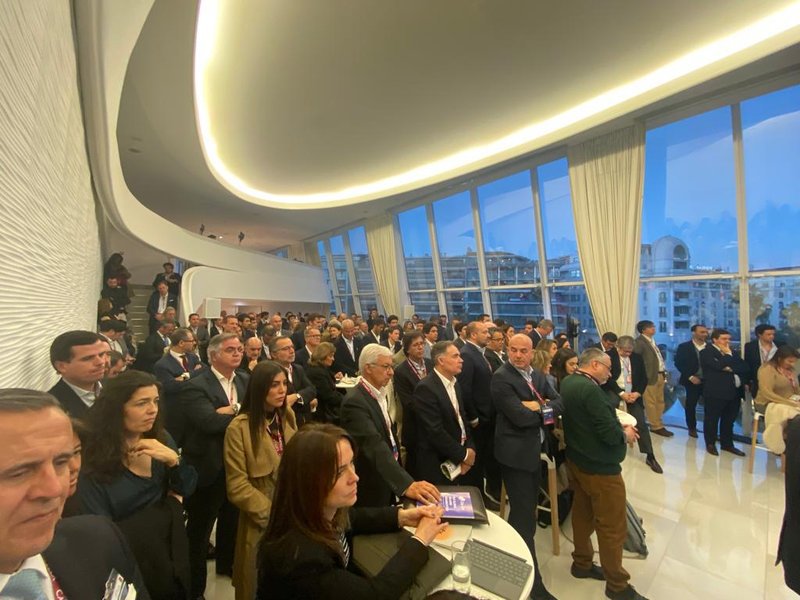 "We are especially focused on strengthening the cohesion of the city through the creation of new centralities, some of them anchored in the regeneration of existing axes, their modernisation, and taking advantage of their excellent accessibility", explains Joana Almeida. The CML is also committed to the development of "large municipal land plots for mixed use neighbourhoods", as "the creation of housing for the middle class is a priority", at a time when "current demand exceeds available supply, and we want to attract more families to live in Lisbon".
The capital thus wants to attract investment to a "Lisbon of Neighbourhoods", which favours the experiences and dynamics of a healthy neighbourhood. During her presentation, the councillor also highlighted the "Há Vida no Meu Bairro" programme, a municipal initiative that aims to "apply the 15-minute city concept", identifying in each neighbourhood "local commerce, schools, health infrastructures, green and leisure spaces and cultural and leisure spaces, all connected by comfortable and safe accessibilities".
In addition to the municipalities of Lisbon, Almada and Vila Franca de Xira, which were accompanied by more than 20 partner companies, Porto, Vila Nova de Gaia and Matosinhos were also present at MIPIM, with the joint stand under the "Greater Porto" brand.